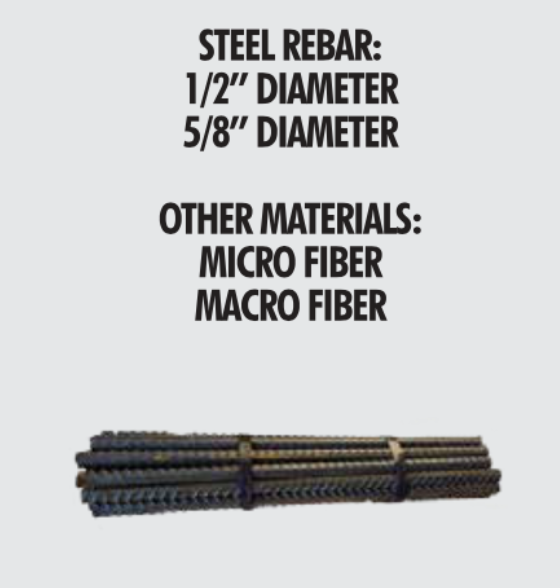 Concrete Reinforcement
Although concrete is undeniably strong, tension forces can cause the material to crack and become damaged. With proper reinforcement, concrete becomes more durable and capable of withstanding heavy loads. Our wide range of reinforcement includes rebar, synthetic fibers, nylon fibers, and carbon steel fibers.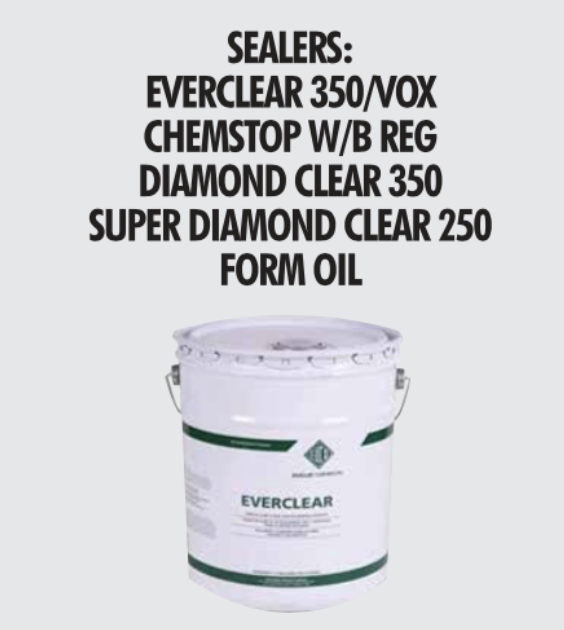 Concrete Sealers and Preservation
Do you need to improve the appearance of your outdoor pavers, waterproof that brick chimney, or keep the basement free from moisture? Our professional-grade concrete sealers can handle all of these jobs. Our sealers include cure and penetrating sealers that can minimize defects in concrete by preventing peeling, discoloration, and cracking.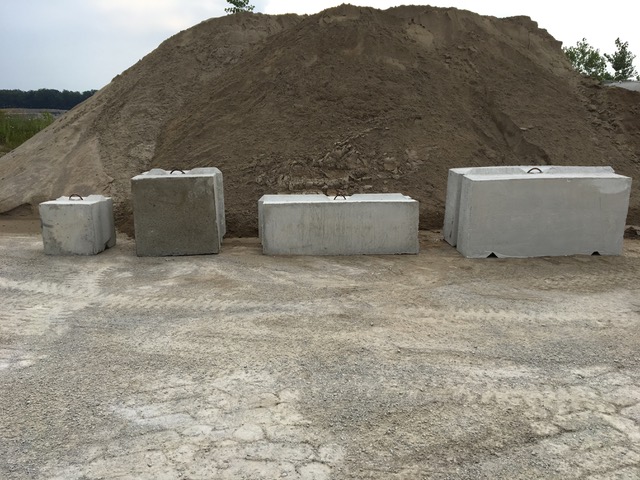 Concrete Bunker Blocks
Large precast concrete blocks varying in size from 2x2x2 ft to 3x3x6 ft, these blocks can be utilized for a variety of applications, including retaining walls and material storage bunkers.